Witchmount Estate Winery is conveniently located thirty minutes from the centre of Melbourne. Upon entry, you are transported to a lovely green oasis with vineyards on either side. With a new team of female winemakers and cellar door staff, this small modern winery is a great place to relax with a glass of wine and a delectable cheese platter, or pack a picnic lunch and pop your rug on the grass over by the lake. Feel free to bring along your dog, and meet the onsite Bernese mountain dog Wilbur, a gentle giant who loves a pat!
With 12-acres under vine, the winery grows shiraz, chardonnay, sauvignon blanc, cabernet franc and cabernet sauvignon varietals. The team follows careful agricultural and winemaking techniques to ensure they only produce wines of the highest quality.
Witchmount Estate Winery has been recognised for its commitment to excellence with a range of industry awards, including a gold meal for its shiraz varietal at the 2008 Syrah du Monde wine competition, which was held in France.
The vineyard also offers a beautiful, rustic bluestone function and convention centre for hire. This unique venue is close to Melbourne and is suitable for weddings, conferences, special celebrations, and business events. The charming courtyard, cellar and lake provide the perfect setting for ceremonies and pre-dinner drinks, while the barrel hall, cellar door, gardens, and picturesque vineyards provide an abundance of photo opportunities.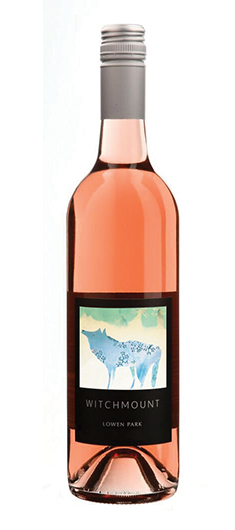 ⇐ 2019 Sparrowhawk Merlot Rosé
A wine that's fit for occasions yearround, not just the summer, this merlot rosé has a serious depth of strawberry and cream accompanied by a pomegranate lift. It is clean and dry in the best way of a modern rosé style.
⇐ 2019 Sparrowhawk Shiraz
This is a quintessential Sunbury shiraz, boasting berry compote on the nose, with raspberry, vanilla, and old spice cupboard including white pepper, concluding with gravelly tannins. A medium-term cellaring prospect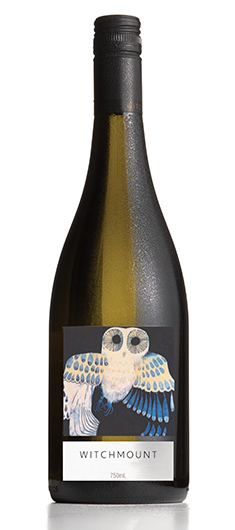 ⇐ 2019 Sparrowhawk Chardonnay
This chardonnay has a generous style with ripe peach aromas tempered by a savoury backdrop of nectarine kernel. In the glass, this smoothly texture wine will reveal nuances of nougat and cream, with a refreshing thread of speckled fruit tingle acid.
⇐ 2019 Sparrowhawk Cabernet Franc
Certainly no wallflower, this cabernet franc is a true prom queen, displaying aromas reminiscent of rose turned into potpourri. There is a juicy succulence of plum and wild blackberry, joined by red liquorice and a tobacco note of discreet oak tannin.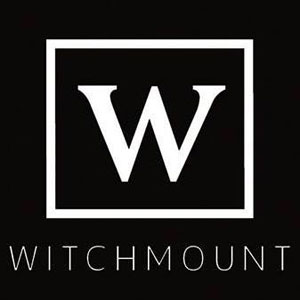 VISITOR'S GUIDE
Getting There
557 Leakes Road,
Plumpton
Contact Details
Tel: (03) 9747 1055
Email: cellar@witchmount.com.au
Website: www.witchmount.com.au
Cellar Door
Open 11:00am–5:00pm Wednesday to Sunday
Restaurant
No
Weddings & Functions
50–150 guests
Accommodation
No

Additional Features
Online sales, dog-friendly estate, cellar door and function room can be hired for events