Located in the township of Seymour, Wine by Sam is one of the few urban wineries in Victoria. Owner Sam Plunkett and his wife Bronwyn Dunwoodie live 30 kilometres away on the family farm, where they have eight hectares of vineyard alongside his father's 40-hectare vineyard. Plunkett has been making wine in the Strathbogie Ranges for almost 30 years.
With his father Alan Plunkett, who first planted vines in 1968, he established Plunkett Wines, before developing Wine by Sam in 2012. Initially based in a leased winery in the Strathbogie Ranges, Plunkett and Dunwoodie purchased their current site in 2015 and re-developed the former Dyeworks site into an urban winery. The couple have transformed this mid-century industrial building into a retro-chic viticultural destination.
Crushing approximately 800 tonnes of fruit each year, Wine by Sam is primarily known for its shiraz, as well as a further 10 varieties produced for its range of brands, including The Victorian, Stardust & Muscle, The Halo Effect and Single Vineyard Series.
Visitors can experience winemaking first hand, as the cellar door and cafe allow direct access to the main cellar. Why not engage in a tour or relax in the cellar door with a gourmet platter? The winery is only 600 metres from the Seymour train station, and a little over an hour from Melbourne's CBD, so it's ideal for a day trip away.
Plunkett has received many awards for his efforts over the years, most recently two gold medals at the Sydney International Wine Competition (SIWC) for the 2017 The Halo Effect Late Harvest Viognier and Single Vineyard Series Cabernet Sauvignon.
⇐ 2018 The Victorian Primitivo
The grapes for this wine were grown in the Strathbogie Ranges, east of the village of Avenel in Central Victoria. The wine is quite aromatic, with ripe red fruits and a cherry pie-like character. 2018 was a warm growing season which gives weight and adds ripe, plush supple tannins to the texture.
⇐ 2017 The Halo Effect Late Harvest Viognier
This is a serious dessert wine with approximately 180g per litre of residual sugar. Made from grapes grown in the cool Strathbogie Ranges, the wine  was matured in new French Oak barrels for ten months. The result is an awardwinning wine with a lovely, soft gold colour and an aroma of sweet spices and summer fruits. On the palate, the wine is deliciously sweet, but with talcy tannins from the new oak giving a drying sensation and balancing the sugar. This wine has the capacity to age for decades.
⇐ 2016 Stardust & Muscle Shiraz
This shiraz is wonderful stuff. Its 'muscly' richness and pretty 'stardust' perfume present aromas of violet and red fruit, before it settles for a plush mouthfeel. Matured in a blend of large format French and American oak barrels, this wine can be enjoyed now or cellared for the next five to eight years.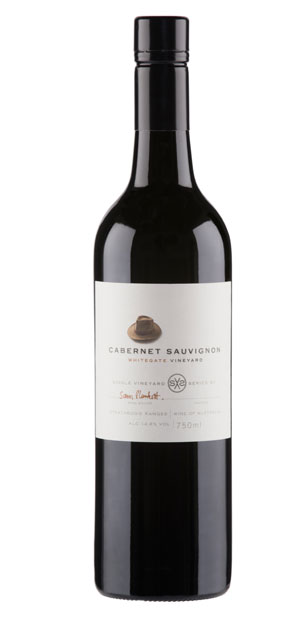 ⇐ 2017 Single Vineyard Series by Sam Plunkett Cabernet Sauvignon
A beautifully balanced wine, this cabernet sauvignon is deep in colour and rich in flavour with red and blackcurrant aromatics. Its maturation in small French oak barrels provides a complex arrangement of sweet, spicy and earthy notes, while its tannin and acid structure will allow it to age for up to a decade.
VISITOR'S GUIDE
Getting There
69 – 71 Anzac Avenue,
Goulburn Valley Highway,
Seymour
Contact Details
Tel: (03) 5799 0437
Mobile: 0403 059 423
Email: cellardoor@winebysam.com.au
Website: www.winebysam.com.au
Cellar Door
Open 10:00am–5:00pm daily and Fridays until 7:00pm
Restaurant
Café serving tapas, as well as a selection of charcuterie and cheese platters, homemade cakes and artisan coffee. Closed public holidays
Weddings & Functions
Max 50 seated and 100 cocktail
Accommodation
No
Additional Features
Summer twilight markets showcasing local produce, live music events and main cellar