With its first vine being planted in 1974, Wild Duck Creek Estate has a long and rich history of winemaking within Heathcote's famous red soils. Established by David Anderson, Wild Duck Creek Estate planted its Original Shiraz Vineyard back in 1988. Today, this vineyard is the site of the main winery, with its first commercial vintage made in 1991.
Specialising in shiraz, cabernet and rhone whites, Wild Duck Creek Estate has ten vineyards across the region from Colbinabbin in the north, to Mia Mia in the south. With a total of 115-acres of vines – sixty of which are owned and managed directly by the Andersons – Wild Duck Creek Estate can make up to fourteen different blends annually, depending on the viticultural conditions present.
Priding itself on making the very best wine for its customers, Wild Duck Creek Estate has a strong personal approach to its business. The founder, David, established the tradition of hand-delivering orders, something that is still often done to this day. The team at Wild Duck Creek Estate love seeing customers face to face, and ensuring they have a memorable tasting experience.
Wild Duck Creek Estate values its returning customers and produce a small selection of specialised wines, available exclusively for those who have an established relationship with the winery. These wines are exceptional in quality and only available on allocation.
As a small, multi-generational and family-owned winery, Wild Duck Creek Estate is a rustic, intimate winery that places value on customer satisfaction and uniquely tasty wines. By creating delicious and full-flavoured wines, Wild Duck Creek Estate aspires to bring a smile to customers' faces and ensure an unforgettable time is had by all.
The winemakers behind Wild Duck Creek Estate are constantly seeking ways to improve the wonderful winery. There is currently building underway for accommodation on two different sites close to the winery, to elevate the experience of tasting Wild Duck Creek Estate's delectable wines into a sublime overnight experience, which should be ready for guests by 2023.
⇐ 2016 Original VineyardShiraz
This wine is uniquely coloured an opaque, blue hue. Teaming with delicious aromas, this shiraz evokes the scents of crushed rose, beetroot and an earthy charm. The beguiling taste is both seductive and rich thanks to the classic purity of fruit on the palate. With only 200 bottles being released, it's truly a rare gem.
⇐ 2019 Duck Muck
Dark red at its core, this wine presents immediate aromas of red fruit compote, blackberries, mocha, and black bean. Duck Muck is a complex wine, yet remains understated with a sweet, fruity mid palate.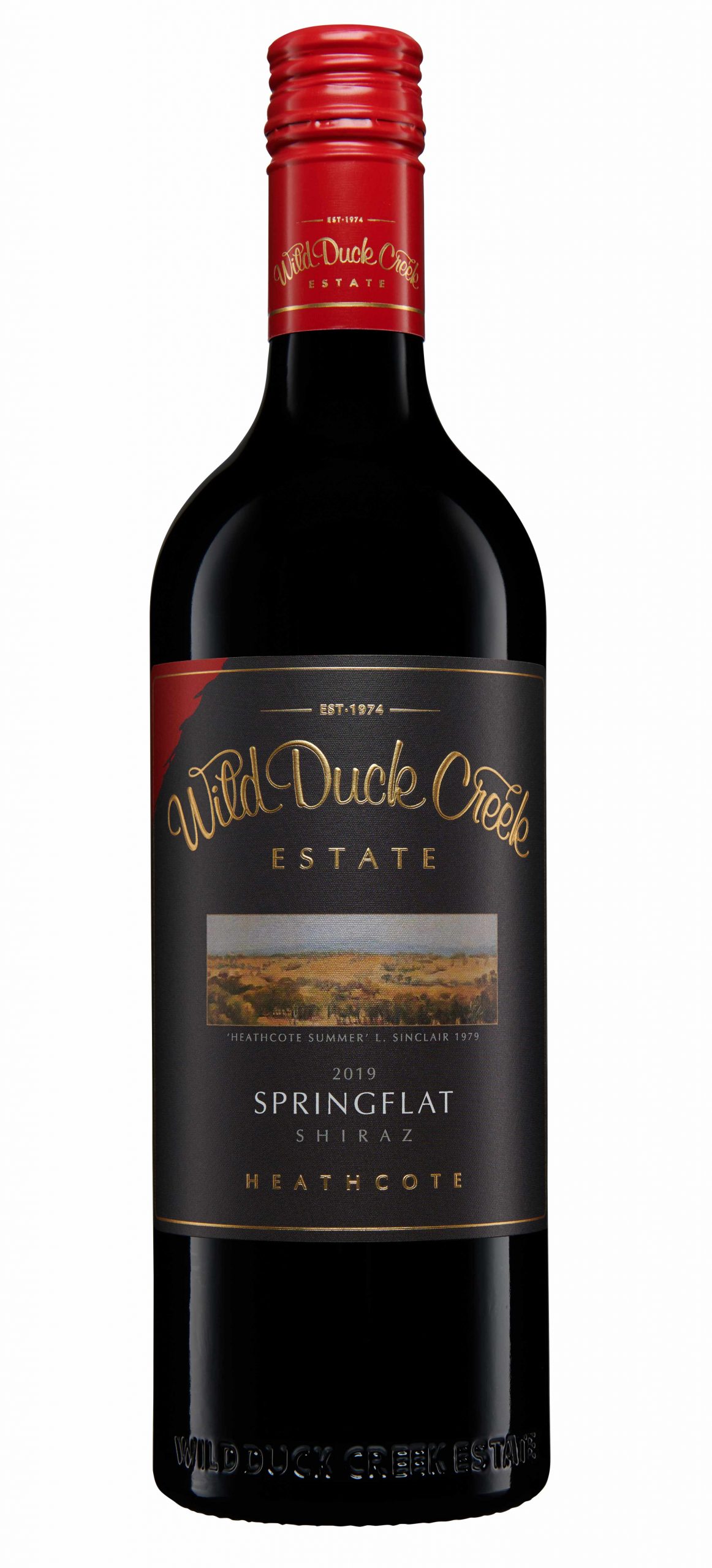 ⇐ 2019 Springflat Shiraz​
This shiraz is a blend of five specific sites: three in the north and two in the south of the region. Its striking dark red visage and deep taste is achieved with twenty per cent whole bunches in the fermenting process. With a delectable aroma of fruits such as pomegranate and cherry, this wine is an earthy, dark choice.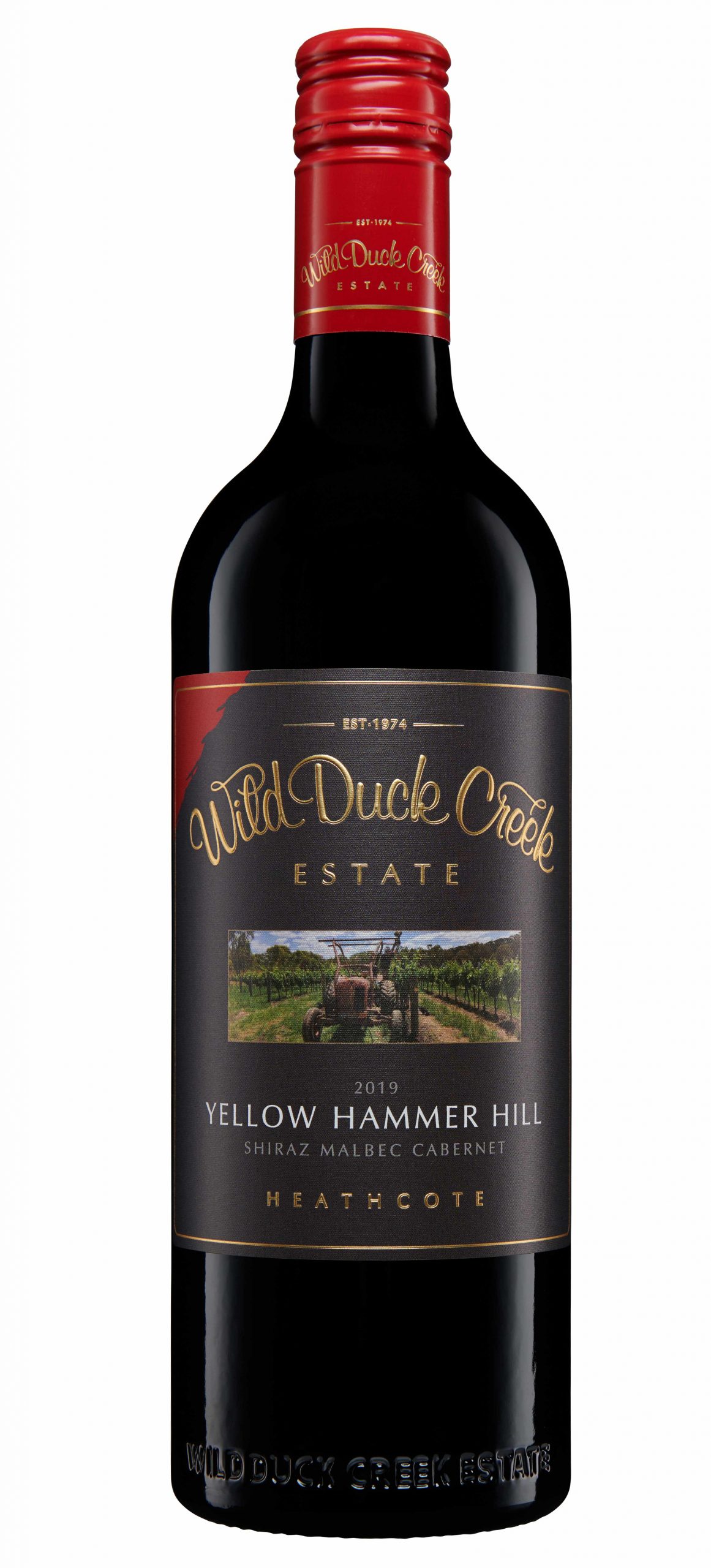 ⇐ 2019 Yellow Hammer Hill​
The Yellow Hammer Hill is seventy-seven per cent shiraz, twelve per cent malbec and eleven per cent cabernet sauvignon. With a dark red, purple colour, this wine boasts a vibrant raspberry, blood plums, chocolate, and charcuterie scent to the nose. Expressive from the outset, the palate is unctuous.
VISITOR'S GUIDE
Getting There
764 Spring Flat Road,
Heathcote
Contact Details
Tel: (03) 5433 3133
Email: winery@wdce.com.au
Website: www.wdce.com.au
Cellar Door
Open by appointment Thursday, Friday and Saturday
Restaurant
No
Weddings & Functions
No
Accommodation
No
Additional Features
Members Allocation Only wines