With the vision of creating something beautiful for others to enjoy, it was 1983 when founders Marc and Eva Besen first planted 10-acres of vines on TarraWarra Estate, the beginning of something undeniably special. Forty years on, the 400-hectare vineyard sits on prime Yarra Valley farmland, defined by heritage and a deep sense of place.
TarraWarra Estate is best known for exceptional pinot noir and chardonnay, alongside other singleblock heritage varietals and estate blends. These wines express the unique terroir of the TarraWarra Estate site, which is comprised of twenty-nine individual blocks and planted with carefully selected clones, each of which contributes distinctive characteristics to the wines. Winemaker Clare Halloran carefully oversees the production of each and every wine – all of which are meticulously grown, handpicked, vinified and aged on the estate. Eleven varieties are produced this way each year, including pinot noir, chardonnay, merlot, shiraz, nebbiolo and pinot noir rosé.
The beautiful TarraWarra Estate property is internationally recognised as a notable Yarra Valley destination, rooted by the estate's respect for sustainability and provenance. The subterranean cellar door and deck shaded by native pepper berry trees offers a remarkable tasting experience, while head chef at the TarraWarra restaurant, Mark Ebbels, crafts a menu influenced by the kitchen garden and locally grown produce. The restaurant has even been awarded a Chef's Hat by The Age Good Food Guide for the last three years, a testament to Ebbels' passion and pursuit of flavour.
Make a visit to this stunning winery and spend the day surrounded by native bushland and waterways. If you can't make the trip, TarraWarra Estate's wines are available to purchase online. Join the Cellar Club Quarterly wine club to discover everything the winery has to offer through special wine packages delivered four times a year, alongside generous discounts and free shipping.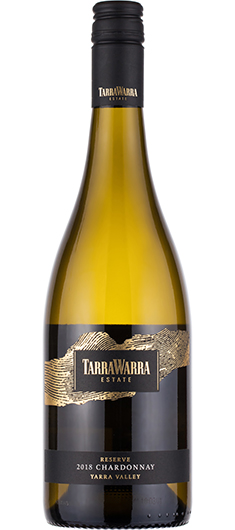 ⇐ 2018 Reserve Chardonnay

With seasonal citrus fruits, cashews and white flowers on the nose, this wine epitomises the TarraWarra chardonnay, racked directly to barrel after whole-bunch pressing. The palate harmonises finesse, length and creamy texture, while the acid line cuts through with a persistent and long finish. Suitable to drink now or cellar for ten or more years.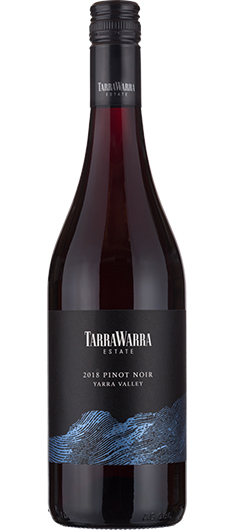 ⇐ 2018 Estate Pinot Noir

Made similarly to the reserve wine, the estate pinot noir is produced from a varying range of fruit parcels and barrel combinations. Vibrancy and opulence define the 2018 wines, and this wine is no exception, with notes of lifted raspberry supported by hints of earthiness and subtle oak to create a sensational scent. Full fruits with fine long tannins combine on the palate.
⇐ 2018 Rousanne Marsanne Viognier

This wine is the combination of three Rhone Valley white varieties, all of which have performed splendidly across just a modest area of the estate, producing a honeysuckle aroma, fine acidity, lovely texture and length. The result is a savoury wine that can be enjoyed with a range of food.
⇐ 2018 Barbera

TarraWarra Estate's Barbera has produced a consistently strong wine that is both flavourful and refined with its cool climate charm. The Yarra Valley is the perfect location for this variety, where it is thriving, resulting in an estate-favourite wine that boasts a unique intensity and finesse.
VISITOR'S GUIDE
Getting There
311 Healesville-Yarra Glen Road
Yarra Glen
Contact Details
Mobile: 03 5957 3510
Email: restaurant@tarrawarra.com.au
Website: www.tarrawarra.com.au
Cellar Door
Open 11:00am–5:00pm Tuesday to Sunday
Restaurant
Modern Australian
Open 11:00am–5:00pm Wednesday to Sunday
Lunch: 12:00pm–3:00pm
Weddings & Functions
60 seated and 80 cocktail
Accommodation
No
Additional Features
No