Located on the southern edge of the Bendigo region, Sutton Grange Winery has been widely recognised for its fine wines since it was founded in 1998. An award-winning winery, this vineyard takes a unique approach to production, and the vines are cultivated using organic and biodynamic methods.

Sutton Grange Winery is committed to maintaining the maximum health of its fruit and vines, hand-pruning during the year and handpicking at vintage. Through this process, it is able to produce the best quality fruit and as a result the wines it crafts are of premium quality. Once the fruit is picked, all wines are traditionally handcrafted by winemaker, Melanie Chester. Sutton Grange is well-known for its rosé, as well as its fantastic syrah, and prides itself on its experimentation and creative approach to winemaking.

The winery markets under two separate brands, estate and Fairbank. Fairbank, which was the name of the property in the 19th century, focuses on wines with a fresh, bright and vibrant flavour. In contrast, the estate range reflects the terroir and characteristics of the farm. Also included in the estate range are lesser-known varieties such as aglianico. Both of these labels are readily available at leading restaurants and bottle-preferred wine retail outlets. With its beautiful grounds, award-winning wines, and breathtaking views, Sutton Grange Winery is the perfect venue for functions and other special events such as corporate events and weddings. offering live music, regional tasting platters and free wine-tastings, its cellar door is also an excellent place to wind down on a lazy Sunday afternoon.
⇐

2019 Fairbank Rosé



Pale salmon in colour, this rosé carries perfumed aromas of strawberry and blood orange, with savoury notes of fennel frond and thyme. Notes of cranberries, spice and full fruitiness in the mid-palate combine with a long, dry mineral drive. Savoury and crisp to finish, this is a quintessential Australian dry rosé.
⇐

2019 Fairbank Field Blend



Punchy aromatics of orange peel, exotic fruit and lemongrass, with fragrant notes of ginger and jasmine spice. The palate is fleshy with plenty of orange and stone fruit, balanced with a lemon butter generosity in the mid palate. The finish is vibrant and crunchy from the bright natural acidity and chalky phenolics. Enjoy it cold with dumplings and spicy foods.
⇐

2018 Sutton Grange Estate Fiano



A medium yellow colour, with golden hues. This wine presents fruit aromas of kaffir lime, sherbet and dried pineapple, balanced with complex, creamy lees perfume and cardamom spice. The palate is concentrated and full-bodied, with the phenolic structure and acid line driving the length and finish of the wine.
⇐

2017 Sutton Grange Estate Syrah



Lifted, intense purple fruits and wild berries on the nose, with spice notes of aniseed, cinnamon and nutmeg. Concentrated and robust, yet elegant. The wine has lovely blackberry fruit and savoury earthy flavours, with lots of fruits concentration and layered tannin. The palate finishes with dark, gravel-like tannins and core of graphite. This is a wine of both clarity and complexity.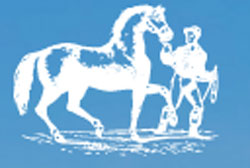 VISITOR'S GUIDE
Getting There
Carnochan's Road,
Sutton Grange
Contact Details
Tel: (03) 8672 1478
Email: wines@suttongrange.com.au
Website: www.suttongrange.com.au
Cellar Door
Open 11:00am–5:00pm on Sundays
Restaurant
No
Weddings & Functions
Max 150 seated and 200 cocktail
Accommodation
No

Additional Features
Online wine sales and wine club