Embodying the rich history of the stunning Grampians wine region and its famous cool climate soils, Seppelt Wines traces its lineage back to 1851, when the foundations of the Seppelt legacy were laid with the establishment of Seppeltsfield in the Barossa Valley.
Formerly Great Western Winery, Seppelt Wines was established in 1865 by Joseph Best and by 1867 it had grown to 50,000 vines. The Seppelt family took ownership of Great Western in 1918 and the Seppelt Wines journey began in the Grampians wine region. This amalgamation put the Great Western region on the map, and it quickly garnered a reputation for exquisite sparkling and table wines, and by 1960 the Chalambar Shiraz was known as Australia's most-awarded shiraz.
Today, Seppelt Wines produces an extensive selection of highly celebrated wines, including shiraz, chardonnay, riesling, and sparkling shiraz, and under the careful guidance of lead winemaker, Clare Dry, its reputation for excellent remains intact. Fourteen of the vineyard's vintages were featured in the 2021 Halliday Highlights, with the Drumborg Vineyard Riesling 2019 earning the title of Best Riesling 2021 and scoring an impressive 98 points. Another seven of Seppelt Wines products also scored 95 points or above, including its 97 point St Peters Grampians Shiraz 2018.
Open seven days a week, Seppelt Wines' historic cellar door showcases the unique personalities of some of Victoria's finest vineyards – from cool Grampians country, to the wild Henty hinterland and the famous Cambrian soils of Heathcote. Visitors are invited to explore the picturesque Victorian countryside and the renowned varietals these regions produce.
With a legacy spanning 170 years, Seppelt Wines boasts the largest underground cellars in Australia. This heritage listed labyrinth, known as 'the Drives' was originally excavated in 1868 by local gold miners and extends across more than 3-kilometres. Guided tours run every day from 11am to 3pm, and guests seeking a more elaborate affair can book Seppelt Wines' gourmet dining experience – 'Dine Deep in the Drives' – where groups of twelve or more can enjoy a three-course meal in this unique and atmospheric location.
As a pioneer of the iconic Australian sparkling shiraz, Seppelt Wines has been producing this unique varietal longer than anyone else in the world, and a visit to Seppelt Wines is a must for enthusiasts of Australian wine and history lovers alike.
⇐ 2018 Seppelt Chalambar Grampians & Heathcote Shiraz

Deep red and purple in colour, this elegant vintage hosts a nose of bright berries combined with savoury spice aromas. The medium bodied palate is soft and plush, with mulberry and blueberry combining with complex spice as well as fine, velvety tannins and mineral texture.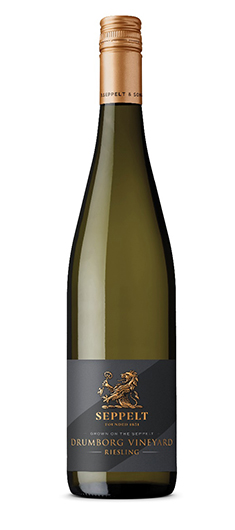 ⇐

2019 Seppelt Drumborg Vineyard Henty Riesling



Sourced from the mature, cool climate Seppelt Drumborg vineyard, this prized vintage is pale straw in colour with a slight green hue, befitting the aromas of lime, white flowers and aniseed. The palate shows innate purity with concentrated lime and lemon sorbet, supported by a backbone of fine, chalky acid, producing a powerful wine with balance and length.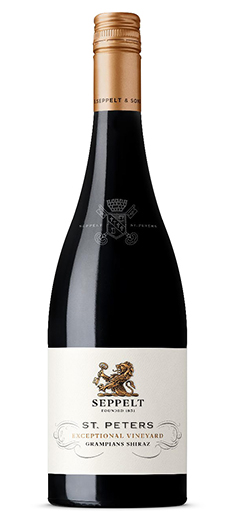 ⇐ 2018 Seppelt St Peters Grampians Shiraz

The flagship shiraz, this exquisite wine is released in small quantities and only in exceptional years. Its deep red and purple hues allude to a complex, perfumed nose of berries and sweet spice, with notes of violet and gunflint. A medium-bodied palate of sweet mulberry and spice combines with savory, mineral characteristics and a subtle toasty oak background.
⇐ Seppelt Salinger NV​

A balanced and elegant wine with a luscious, creamy mouthfeel, the Seppelt Salinger NV is as rich as it is delicate. Pale straw in colour, the bouquet is complex; toasty and nutty with vibrant citrus notes and creamy brioche aromas. Opulent flavours drive this deep and intricate palate, the powerful nutty components are all drawn together by a fine acid structure with a refreshing and crisp finish.
VISITOR'S GUIDE
Getting There
36 Cemetery Road,
Great Western
Contact Details
Tel: (03) 5361 2239
Email: info@seppeltgreatwestern.com.au
Website: www.seppelt.com.au
Cellar Door
Open 10:00am–5:00pm daily
Restaurant
Café open for lunch daily; restaurant open for private functions and ticketed events on weekends, public holidays and school holidays – bookings are essential
Weddings & Functions
Seppelt Wines' range of function centres can accommodate up to 400 guests both seated and standing
Accommodation
Vine Lodge Homestead

Additional Features
Daily guided tours of the Seppelt Drives, the longest underground cellars in Australia