Migrating to Australia at twenty-five years old, Mario Toniolo channelled his love and passion for wine and food to establish Morning Sun Vineyard. He spent years looking for the perfect parcel of land that reminded him of the lush Veneto region in Italy. The land he settled on was once an apple orchid but is now home to one of Victoria's highly regarded wineries.
Located in a picturesque valley overlooking the vines, it's almost impossible to believe that this scenic vineyard is only 85 kilometres south of Melbourne. With more than 5 hectares of sprawling hand-planted vines, it's easy to be swept up in the scenic and breathtaking sights. Morning Sun Vineyard specialises in pinot grigio, chardonnay and pinot noir. Mature fruits are grown on red volcanic soil, producing parcels of fruit with intense and complex flavours.
Morning Sun Vineyard offers a complete peninsula experience in a beautiful rural setting. The winery's rustic charm complements the lush vineyards and the spectacular Mornington Peninsula.
Guests can enjoy a menu inspired by the tastes of northern Italy, with wood fi red pizzas and other Italian delicacies on offer. The menu pairs beautifully with the in-house wine labels and integrates the four olive oil varieties that are grown on-site. With outdoor seating under the vines, Morning Sun Vineyard provides a unique and authentic Italian experience.
Accommodation is available for a lovely weekend away, with a modern, six-bedroom apartment on-site. Guests can wake up and watch the enchanting sunrise, completing their experience at Morning Sun Vineyard.
The intense flavours of Morning Sun Vineyard's pinot grigio was recognised at the 2018 International Cool Climate Wine Show, where the 2014 vintage won silver. If you can't make it out to the vineyard, wine lovers can purchase their favourite Morning Sun Vineyard wines through its online shop.
⇐ Morning Sun Vineyard Pinot Grigio
Sweet nuts and nashi pears with some lovely richness. Textured, soft palate with great poise and balance. This wine is beautiful to enjoy now.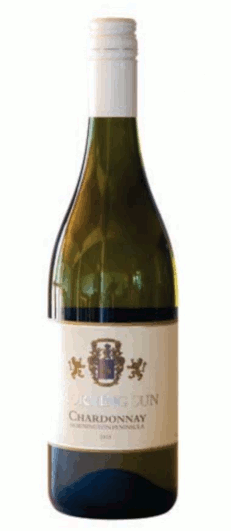 ⇐ Morning Sun Vineyard Chardonnay 
A classic cool-climate chardonnay nose of citrus, tropical notes and nectarine. The soft, creamy palate has a long, strong mineral balance and mouthfeel.
⇐ Morning Sun Vineyard Pinot Noir 
The estate style with a perfume of wild forest berries that catches your attention. The palate then adds bright red cherries and some savoury morello cherries. The tannins are soft and silky for your enjoyment.
⇐ Yarra Pinot Noir​
This pinot noir showcases a bright and complex profile, displaying notes of cherry, raspberry and spice. The palate is fresh and vibrant, containing hints of plum. Coloured purple with a ruby hue, this vegan friendly wine is a stellar addition to your wine collection.
VISITOR'S GUIDE
Getting There
337 Main Creek Road,
Main Ridge
Contact Details
Tel: (03) 5989 6571
Email: info@morningsunvineyard.com.au
            events@morningsunvineyard.com.au  
Website: www.morningsunvineyard.com.au
Cellar Door
Open 11:00am–5:00pm Thursday to Monday
Restaurant
Rustic northern Italian inspired
Open 12:00pm–3:00pm Friday to Monday
Weddings & Functions
Max 60 seated and 100 cocktail
Accommodation
One six-bedroom apartment

Additional Features
No