Montara Wines has established itself over the past fifty years through thoughtful winemaking and meticulous vineyard practises. Owned by the Stapleton family since 2006, Montara Wines has evolved while under the guidance of managing director Billie Stapleton and general manager Nick Whitwell. Its wines have grown in international recognition through winemaker Simon Fennell's focused attention, creating an exceptional range of multiaward-
winning cool climate wines, serving as benchmarks of the region.
With a total area of 20-hectares under vine, and plantings including shiraz, pinot noir, and riesling – all of which are more than fifty-year-old vines – as well as chardonnay, sauvignon blanc, cabernet sauvignon, and merlot, Montara Wines encapsulates the diversity and versatility of the entire Grampians region.
Honouring the tradition of Montara Wines' heritage and the natural beauty of the Grampians region, winemaker Simon Fennell guides the winery into its rising position of contemporary significance, careful to approach both the vineyard and winemaking with a sustainable and adaptive, not reactive, attitude.
Appointed chief winemaker in 2016, Simon joined the Montara Wines team after almost twenty years in the wine and brewing industries. Born and bred in the Penola/Coonawarra region of South Australia, wine was the inevitable vocation of choice. After completing studies in horticulture, Simon cut his teeth in the vineyards and cellars of Coonawarra, honing his skills and understanding of the greater winemaking process.
Now at home in Victoria's stunning Grampians, Simon brings dedication and gentle determination in a continued effort to honour the legacy of the Montara Wines vineyards and brand.. Over the past five years Simon has secured Montara Wines listing as a 5-star winery. His winemaking talents are responsible for the growing number of accolades, awards, and acknowledgments the Montara Wines range has been accredited with.
While preserving the history of Montara Wines, Simon's approach to winemaking and his practises within the vineyard aim to guide the Montara Wines towards a sustainable future, securely placing the wines in a position of regional, domestic, and global significance for another fifty years.
⇐ 2010 Montara Grampians Wines Shiraz

The perfect follow up to the 2009 gold medal-winning vintage, this wine exhibits all the hallmarks of a classic, full-fruit regional shiraz. It has a soft, inviting nose of dark mulberry and smoked meats, with a hint of chocolate. The palate is rich and long with complex flavours of black fruits and spice. Enjoy now or cellar up to ten years.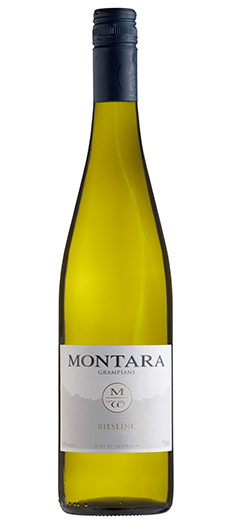 ⇐ 2013 Montara Grampians Wines Riesling

Light straw in colour, this riesling offers fragrant floral blossom aromas followed by intense flavours of lime, lemon and apple on the palate. It has a crisp, lingering finish and a beautiful balance of fruit and acid. You may enjoy this wine now or save it for three to five years.
⇐ 2011 Montara Grampians Wines Pinot Noir

This pinot noir was fermented with the inclusion of whole bunches before being transferred to new French oak hogsheads and aged for almost one year, providing further complexity and structure. The nose is smoky and savoury with cherry overtones, while the palate features an excellent balance of dark fruit, spice and silky tannins. This wine is best enjoyed in three to five years.
⇐ 2008 Montara Grampians Wines

Chalambar Road Reserve Shiraz Made from the oldest block of vines on the property and aged 18 months in American and French barriques. This deep, dark crimson wine smells of stewed plums, black cherries and toasty oak. The palate has considerable texture and displays rich flavours of dark berries, spice and licorice.
VISITOR'S GUIDE
Getting There
76 Chalambar Road,
Ararat
Contact Details
Tel: (03) 5352 3868
Fax: (03) 5352 4968
Email: cellardoor@montarawines.com.au
Website: www.montarawines.com.au
Cellar Door
Opening hours change seasonally, for current hours visit Montara Wines' website
Restaurant
No
Weddings & Functions
Yes
Accommodation
No
Additional Features
Picnic area for visitors, live music, and special events