Located on the western edge of the Warramate Hills, Medhurst Wines sits in the centre of the renowned Yarra Valley wine region. The property was purchased in 1997 by Ross and Robyn Wilson for its geographical location and climate. Within its boundaries lies perfect sites for the most desired wine varieties, including chardonnay, pinot noir, sauvignon blanc, shiraz and cabernet sauvignon. The Medhurst Wines passion is to ensure that its wines are a true reflection of place and season.
The winding driveway leads to the recently extended, architecturally-designed cellar door, where visitors are welcomed by friendly and passionate staff. Indulge in wine tasting or lunch while you enjoy the beautiful grounds and vista over the valley. Local icon and chef Robin Sutcliffe presents an outstanding menu, including pickled octopus, gin-cured salmon, pickled vegetables, yabby saffron arancini, as well as a selection of charcuterie and cheese platters.
Medhurst Wines has received a number of accolades for its wines. The 2016 Medhurst Estate Chardonnay was voted best in the Yarra Valley at the 2017 James Halliday Chardonnay Challenge, while the 2017 Medhurst YRB was awarded a gold medal and trophy for Best Red Blend at the 2017 Royal Melbourne Wine Awards. The estate's low-cropped vines are handpicked, allowing Medhurst to produce outstanding pinot noir, classic cool-climate cabernet sauvignon and shiraz. The winery's signature rosé is also recognised as one of the best in Australia. Nestled on a ridge that overlooks the vineyard and mountains to the north, Medhurst Wines' cellar door and café is the ideal place to relax while enjoying a glass of wine and a platter of locally sourced produce.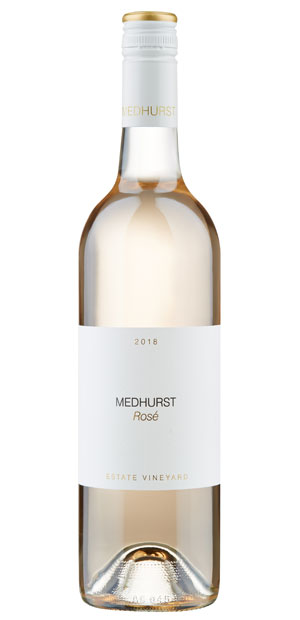 ⇐ 2018 Medhurst Estate Chardonnay
This chardonnay is poised, lively and full of purpose with flinty notes. With a subtle nose of grapefruit, ginger spice and lime, the earth-derived pithiness is wrapped in powerful white peach fruit and framed with zesty, frisky natural acids. Complex tight-grain oak in the background ensures the structure and integrity of the wine is in place for at least seven years.
⇐ 2018 Medhurst Estate Rosé
The palate of this rosé is savoury and refined, with a supple creamy texture. Pale copper in colour with a bright vibrant pink hue, the deliciously elusive mix of fruits which include strawberry and raspberry, are supported by hints of fennel and jasmine. The finish is superb, with fresh fruits and a long delicate phenolic edge that is a trademark of this single vineyard wine.
⇐ 2018 Medhurst Estate Pinot Noir
Brilliant and enticing cherry red, with a lovely crimson hue, this pinot noir has a nose that speaks of a place under the shadow of the Warramatte Ranges. Flavours of dark cherry, licorice, exotic red fruits, violets and spice make this is flavourful wine. The southern aspect of the blend and low-cropped vines ensure a concentrated and precise wine with a complex palate, while the fruit from the northern aspect gives supple sweet tannins.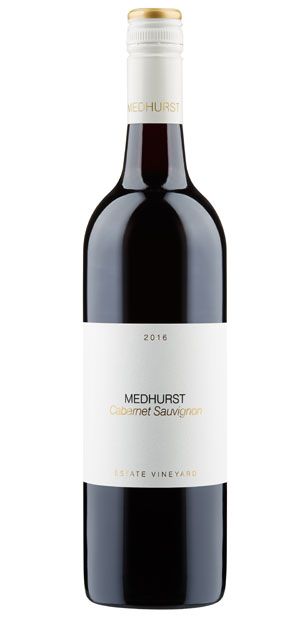 ⇐ 2016 Medhurst Estate Cabernet Sauvignon
Hints of spice, blackberry, bay leaf and black olives as well as subtle floral perfumes drive the nose of this cabernet sauvignon. This wine has a fine soft palate reflecting its classic cool climate. The cabernet sauvignon will continue to improve with careful cellaring for more than a decade.
VISITOR'S GUIDE
Getting There
24 Medhurst Road,
Gruyere
Contact Details
Tel: (03) 5964 9022
Email: cellardoor@medhurstwines.com.au
Website: www.medhurstwines.com.au
Restaurant
Café-style dining
Open 12:00pm-4:00pm Thursday to Monday
Weddings & Functions
On Application
Accommodation
No
Additional Features
Sculptures