Life is short, celebrate well! – The mantra of this boutique vineyard says it all. Leura Park Estate is well and truly established as a dynamic force on the Bellarine. Founded in 1995, the 150-acre property comprises 40 acres under vine and continues to cement its reputation for producing outstanding cool-climate wines. The impressive winery boasts an ongoing suite of accolades and produces a range of wines including sparkling pinot chardonnay, sparkling blanc de blanc, sauvignon blanc, riesling, pinot gris, chardonnay, rosé, pinot noir, shiraz and cabernet sauvignon.
Recognised as a regional pioneer in sparkling, the Leura Park Estate Sparkling Blanc de Blanc continues to spearhead Australian awards. Wine purists are quick to seek out the yearly limited release of highly pedigreed Leura Park BLOCK 1 Reserve Chardonnay. Crafted to age in bottle, this wine boasts exceptional pedigree, vintage upon vintage. For aromatic lovers, the riesling and pinot gris are absolute highlights. Pinot noir, shiraz and cabernet ensure a magnificent finale to a guided tasting.
Owners Lyndsay and David Sharp are committed to minimal interference and grape integrity reflected by the heavy culling of fruit to ensure maximum varietal intensity and terroir reflection. The state-of-the-art onsite winery facilitates best-practice efficiency and small batch handling alongside the traditional practices of hand picking, foot stomping, wild yeast fermentation and premium French oak barrels.
Leura Park Estate's winemaker Darren Burke extends this commitment to quality. His burgeoning reputation reflects innovative and passionate craftsmanship of premium wines.
The Leura Park Estate cellar door offers a delightful experience. Enjoy the rustic and chic ambience of the newly renovated and very hip cellar door, much loved grassy alfresco area or take in the Vault, an Opera House-esque living-art compound. Feast on stunning stone-based pizzas, alfresco platters, hearty fillet steak sandwiches, cheeses, local Portarlington Mussels, good coffee and a great line up of evolving specials featuring fresh local fare – perfect partners for the live music offered on Sundays, featuring favourite local artists playing contemporary and classic hits.
⇐ 2019 Grand Vintage Sparkling Blanc De Blanc
With fresh bread, apple and nougat on the nose, this estate-grown vintage sparkling is layered with hints of grilled nuts and brioche. The complex palate exhibits creaminess and a fine, persistent bead. This wine displays great balance, yet delivers depth in the mouth with elegant and subtle flavours of yeast, which finishes with lingering acidity.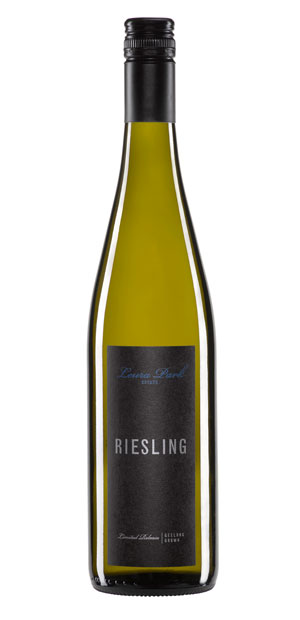 ⇐ 2019 Riesling
Handpicked and showcasing vibrancy, this wine displays scintillating acidity and freshness. Sassy inflections of lime and lemon, alongside nuances of pomegranate and ruby grapefruit, provide a thrilling experience for the riesling lover. A precise balance of acidity and residual sugar delivers a wine with impeccable poise and ethereal length, which will evolve over the ensuing decade.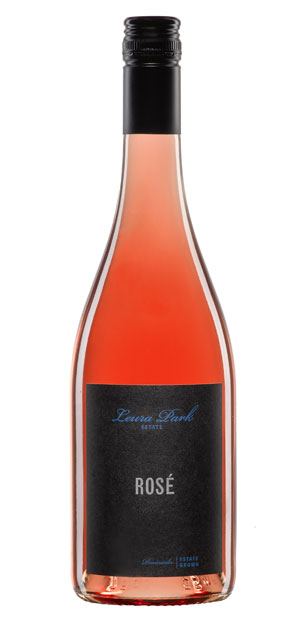 ⇐ 2018 Rosé
A fragrant, complex and elegant cool-climate rosé, this wine displays a 50/50 blend of shiraz and pinot noir from estate vineyards. Exhibiting freshness, verve and intense flavour, the palate unleashes a burst of red fruits of strawberry, raspberry and ripe apple, which is perfectly embraced by cleansing acidity and dry, savoury tannins.
⇐ 2017 Shiraz
This shiraz is hand-picked, foot-stomped, wild-yeast fermented and matured in premium French oak. From the tiny, one-and-half-acre shiraz block comes a magnificent medium-bodied shiraz, which displays velvety consistency, solid length and an elegant finish. Playful notes of raspberry, black cherry and satsuma plum engage tenderly with savoury pepper and wood spices.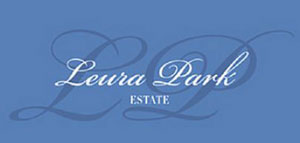 VISITOR'S GUIDE
Getting There
1400 Portarlington Road,
Curlewis
Contact Details
Tel: (03) 5253 3180
Email: lyndsay@leuraparkestate.com.au
Website: www.leuraparkestate.com.au
Cellar Door
Open 10:30am–5:00pm Thursday to Sunday and public holidays. Open daily in January
Restaurant
Rustic, seasonal culinary fare
Weddings & Functions
Max 100 seated/200 cocktail
Accommodation
No

Additional Features
Online orders, olive oil and 60s, 70s and 80s live music on Sunday afternoons all year round