Harcourt Valley Vineyards
Harcourt Valley Vineyards
Originally the site of an apple orchard, the first vines were planted on Harcourt Valley Vineyards in 1974, making it the oldest vineyard in the shire and the Harcourt Valley. Since 1989 the Livingstone family has been at the helm, today producing highly regarded small batch wines from the four hectares under vine on-site.
At Harcourt Valley Vineyards, quality is the prime objective and quantity is a bonus. Using only 100 per cent estate-grown fruit, the vines are handpicked and wines are handcrafted. Top quality grapes result in top-quality wines of class and character, with the estate producing wines that have won more than 700 medals and forty trophies.
While specialising in shiraz, Harcourt Valley Vineyards' wines win across the board, including gold medals at the Royal Melbourne Wine Show and London's International Wine Challenge.
Harcourt Valley Vineyards produces some of the best wines in the region and is proud to call itself Bendigo's most awarded winery. Wines produced include riesling, chardonnay, rosé, sparkling rosé, cabernet sauvignon, shiraz and often a limited release.
As well as offering tastings of award-winning wines, the cellar door also keeps beer lovers happy with the winery's excellent pale ale, ginger beer and most recently, a mango smash. Just half an hour from the centre of Bendigo, the beautiful grounds of Harcourt Valley Vineyards provide the perfect spot to sit back and unwind with a glass of wine or beer.
A large deck with seating allows visitors to enjoy a wine or beer overlooking the vineyards, and visitors are welcome to bring a picnic and take advantage of the beautiful grounds.
⇐ Harcourt Valley Vineyards Old Vine Shiraz
Produced solely from the oldest plantings of shiraz in Harcourt, which were planted in 1975, this singlevineyard wine is only produced in years where the fruit is exceptional. Aged in French oak barrels, this wine displays medium to full weight but is beautifully balanced. Presenting mulberry, black and white pepper, plush ripe plum and eucalyptus flavours, the tannins remain very fine and well-integrated.
⇐ Harcourt Valley Vineyards Riesling
This is a great off-dry aromatic wine with an excellent balance between acidity and sweetness. It has a floral aroma and a fruity citrus palate. Served chilled this is a great summer wine.
⇐ Harcourt Valley Vineyards Barbara's Shiraz
Harcourt Valley's most well-known wine is produced from the outstanding shiraz blocks at Harcourt Valley Vineyards. This medium to full-bodied wine displaying aromas of wild cherry and plum is aged for twelve months with a combination of French and American oak. It has well-integrated tannins and tastes of plum and black pepper with a lingering minty finish.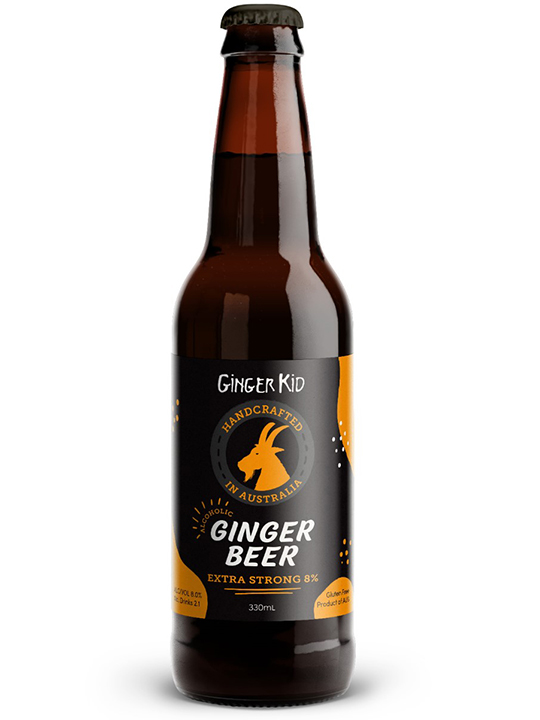 ⇐The Ginger Kid Ginger Beer
The first sip has a lot of kick to it, owing to the generous quantities of ginger it contains. It's not an artificial ginger taste either; it's not sweet or syrupy in any way. It is light and refreshing with strong fresh ginger flavours to it.
VISITOR'S GUIDE
Getting There
3339 Harmony Way
Harcourt
Contact Details
Tel: (03) 5474 2223
Email: enjoywine@harcourtvalley.com.au
Website: www.harcourtvalley.com.au
Cellar Door
Open every Sunday 12:00pm to 4:00pm
Restaurant
No
Weddings & Functions
Max 130 seated and 250 cocktail
Accommodation
No
Additional Features
Free winery tours upon request, cellar door specials and online wine sales