The del Rios vineyard, uniquely situated on the slope of an extinct volcanic mountain, and in sight of Corio Bay, sets the style and tone of del Rios of Mt Anakie's wines. Lovers of Spanish cuisine will revel in an afternoon filled with distinctive food and award-winning wine, all while soaking in the sweeping vistas of the Brisbane ranges and towards Geelong.
The once feisty volcano of Anakie is no longer active, but the winery's vineyard produces wine of outstanding quality and intensity of flavour. The wines are from estate-grown fruit that require little winemaking technique, apart from trying to provide a structural balance that perfectly frames the varietal and terroir flavours of the vineyard.
Grapes are hand harvested, then selected bunches are gently treated during the grape processing to preserve fruit and to avoid excessive extraction. Natural fermentation techniques are employed by del Rios of Mt Anakie where possible, and attention to detail makes the difference. del Rios of Mt Anakie produces a number of wines, including sauvignon blanc, marsanne, chardonnay, shiraz, pinot noir, cabernet sauvignon, sparkling wines and a cordon-cut semillon.
You'll receive a warm Spanish welcome when you visit the café and cellar door. Del Rios of Mt Anakie's café offers delicious, traditional Spanish cuisine. Tapas – such as paella, Spanish chorizos, albondigas (meatballs) and Spanish pinchos – can be enjoyed with a glass of wine.
Located near the popular children's attraction Fairy Park, del Rios of Mt Anakie is the perfect destination for families to relax and share a meal, as well as indulge in a wine tasting. Live music is also played once a month.
A winery steeped in cultural and family tradition, del Rios of Mt Anakie is not one to be missed. Visit the new cellar door and restaurant extension and take in the vineyard's stunning scenery.
⇐ 2014 Cabernet Sauvignon
Small yields in 2014 were the result of poor weather but led to producing intensely flavoured wines of great extract. A cool-climate, rich cabernet
with blackcurrant, bay leaf and firm tannins on the long, stylish palate.
A perfect wine to enjoy with a juicy steak or roast.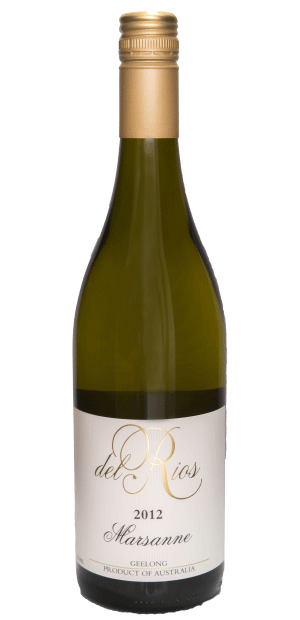 ⇐ 2012 Marsanne
This wine is produced from estate-grown fruit and is matured
in old oak barrels. A full rounded wine with a plush mouth feel, complemented by a bright, fragrant, honeysuckle nose. It is a great wine to enjoy with a meal as it has some weight in the mid palate and copes well with rich dishes.
⇐ 2016 "Frank" Cuvee
A Mèthode Champenoise sparkling wine made from the traditional varieties
of chardonnay and pinot noir from estate grown fruit. A delicate, evenly
poised palate with a fine mousse, well integrated acidity and a classic finish. Clean, fresh and creamy bouquet over fresh lemony and apple notes.
⇐ 2017 "AD" Chardonnay
The "AD" range is the estate's premium reserve label and only produced in special years. There were only six barrels of the 'AD' Chardonnay. This wine is rich and full-bodied, with an opulence that belies its youth and cool-climate origins. A generously flavoured chardonnay with firm acidity and a delicious long finish.
VISITOR'S GUIDE
Getting There
2290 Ballan Road,
Anakie
Contact Details
Tel: (03) 5284 1227
Email: sales@delrios.com.au
Website: www.delrios.com.au
Cellar Door
Open 11:00am–5:00pm on weekends
Restaurant
Tapas/café
Open 12:00pm–4:00pm on weekends
Weddings & Functions
Shared-platter functions, max 120 seated/150 cocktail, Vista Room, Alfresco Decking
Accommodation
No

Additional Features
Live music every third Sunday of the month