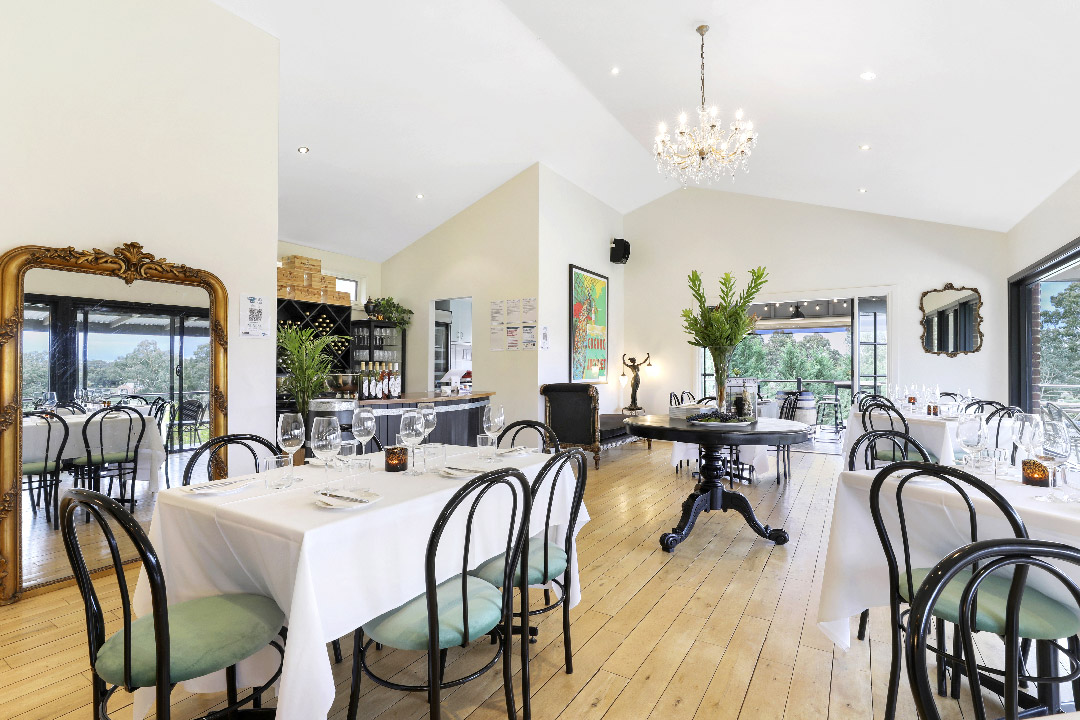 Branching Out to New Leaves
---
Formerly known as Lynnevale Estate, the newly revamped Vin du Van Estate has recently opened under new management and is excited to offer a fresh perspective and new lease-on-life to its iconic Bendigo vineyard. The change of ownership has also brought about an extensive renovation of the existing cellar door, allowing Vin du Van Estate's guests a new and unforgettable experience when visiting. Reminiscent of vintage French bistros alongside quaint cafés, and drawing inspiration from Parisian sidewalk eateries, a sophisticated dining room has been added to the cellar door, offering guests the taste of Paris sans flying time!
Vin du Van Estate also offers 'glamour van' stays – perfect for the adventure-hungry, all-weekend explorers. The gorgeous vintage caravans are nestled among the estate's manicured vines with some of life's little luxuries included for good measure. This immersive experience will provide a touch of nostalgia for fond memories of family holidays. After a day of tasting some of the finest wines Bendigo has to offer, wake up amongst the glorious natural surrounds with a breakfast that has been provided by Vin du Van Estate. The glamour vans are perfect for couples, families with children, and of course, furry family members are always welcome.
To experience the majestic Vin du Van Estate for yourself, visit the company website.
---