Balgownie Estate Vineyard Resort & Spa
Balgownie Estate Vineyard Resort & Spa
Balgownie Estate Vineyard, Resort & Spa has something wonderful for everyone to enjoy. Providing a wide range of experiences and activities, the resort offers award-winning wines to sample at its fabulous restaurant, stunning day spa, and luxurious accommodation, all of which have breathtaking views of the valley.
Originally established in 1969 in Bendigo by Stuart Anderson, the company later expanded into the Yarra Valley region. This boutique winery hosts a 10-hectare vineyard and produces 15,000 cases of wine annually, specialising in chardonnay, pinot noir, shiraz and cabernet sauvignon.
The winery's renowned chardonnay and pinot noir are produced from vines at the Yarra Valley vineyard, while shiraz and cabernet varieties are produced in the Bendigo Balgownie Estate vineyard. White, red and sparkling wines from both regions are available for tasting at the cellar door.
Designed to suit all visitors, Balgownie Estate Vineyard, Resort & Spa also offers access to the platinum wine club, and is an included stop on hop-on hop-off bus tour of the Yarra Valley, which is available on Saturdays. The winery also offers back-vintage wines, and an extensive range of merchandise available for sale at its cellar door, including wine accessories, local jams, sauces, dressings and chocolate.
When it comes to enjoying good food and wine, the resort has everything guests need. Enjoy a fresh feast at Rae's Restaurant with its succulent modern Australian cuisine, while you soak in the picturesque sights of the lush surroundings.
For visitors wishing to relax and be pampered, the Natksin Day Spa Retreat is the perfect spot to indulge in a signature treatment or treat yourself to a massage by one of Natskin Day Spa Retreat's beauty therapists. To top off your time at Balgownie Estate Vineyard, Resort & Spa, enjoy a peaceful night at one of the elegant onsite suites.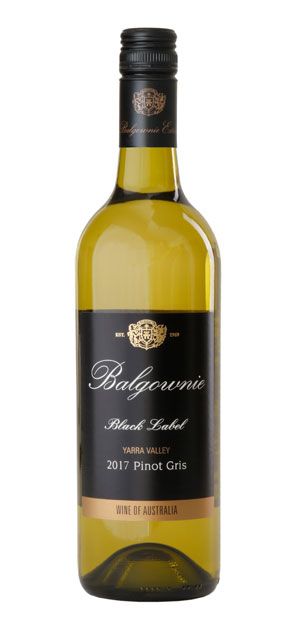 ⇐ 2017 Black Label Pinot Gris
This complex and textural pinot gris is grown in the cool climate of Faraday, just north of Melbourne. A complex wine with a wonderful array of intriguing flavours including citrus, rose petal, lychee, lemon, and spice. There is a touch of sweetness in the mid palate, and a lovely dry finish.
⇐ 2016 Black Label Chardonnay
Balgownie Estate planted chardonnay as a variety that is best suited to the cool climate of the Yarra Valley. This is a delicious light-bodied wine, with fruit flavours and a crisp acidity supported by gentle oak, and flavours of white peach, green mango and nectarine.
⇐ 2017 Balgownie Estate Pinot Noir
This elegant pinot noir has aromas of cherry and strawberry, with some hints of mushrooms, spice and gentle oak. The palate is round and smooth with a concentration of complex flavours and a fine line of acid that provides structure and length.
⇐ 2015 Balgownie Estate Shiraz
Shiraz has been continually produced in Bendigo for almost 50 years, and this is a worthy successor. This big and powerful shiraz is overflowing with flavour and intensity. The sensational wine has concentrated fruit flavours, combined with savoury tannins and a lengthy finish.
VISITOR'S GUIDE
Getting There
1309 Melba Highway,
Yarra Glen
Contact Details
Tel: (03) 9730 0700
Email: enquiry@balgownieestate.com.au
Website: balgownieestate.com.au
Cellar Door
Open 10:00am–5:00pm Sunday to Thursday,
10:00am–6:00pm Friday to Saturday
Restaurant
Rae's Restaurant – Modern Australian cuisine
Open daily for breakfast 7:00am–10:30am, for lunch
12:00pm–3:00pm and for dinner 6:00pm–9:00pm
Weddings & Functions
Max 120 banquet-style and cocktail
Accommodation
Boutique resort with 70 rooms

Additional Features
On-site day spa