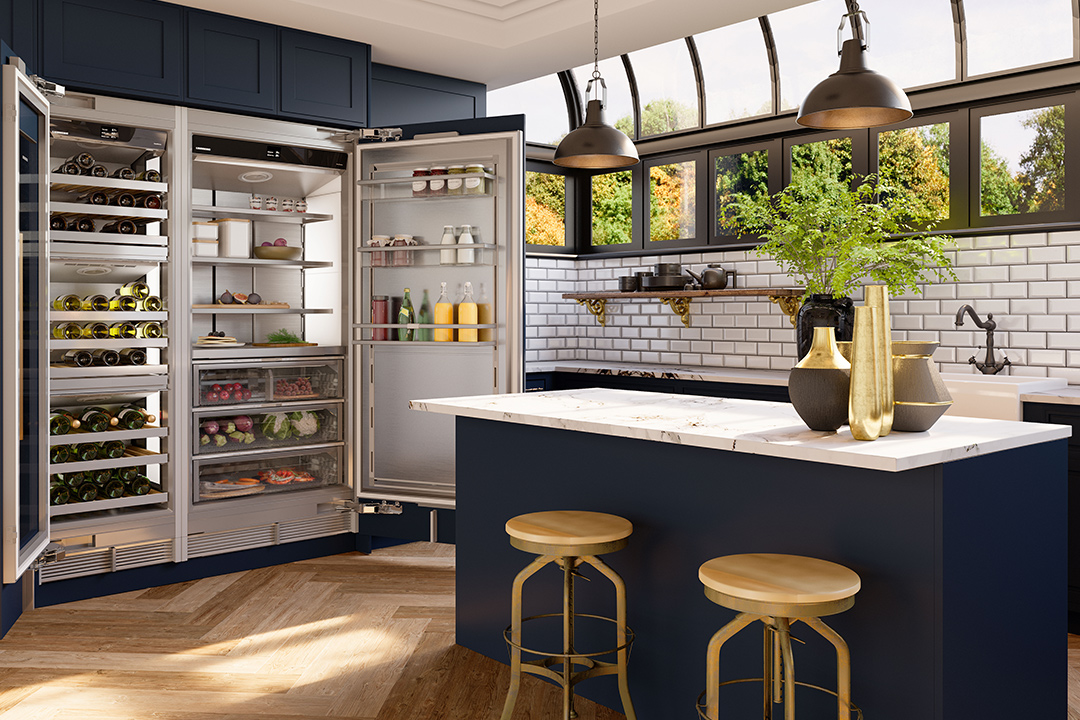 ---
With more than sixty years of experience in the design and manufacture of appliances for domestic, commercial, pharmaceutical and biomedical applications, Liebherr is proud to introduce the Monolith Wine Cabinet to the Australian market. This sophisticated and industrial-style wine fridge is the newest addition to Liebherr's Monolith range, holding true to name with an incredible width of 60cm and the capacity to accommodate up to 100 0.75L Bordeaux bottles.
The Monolith Wine Cabinet will impress even the most astute wine connoisseur, abundant with luxurious features to create the perfect environment for wine preservation. Between the three individual temperature zones ranging from 5°C to 20°C, the ultra-low vibration compression, charcoal filter and UV protected glass, the Monolith Wine Cabinet simply aims to please. Your precious bottle collection will be protected from air contaminants, and temperature controlled with the InfinityProtect temperature sensor system, plus all functions will be under your control with the external InfinitySwipe touch screen.
To top it all off, the Monolith Wine Cabinet has a sleek, ultramodern design composed of natural beechwood shelves and customisable stainless-steel doors that have a SoftSystem soft-close mechanism to protect wine bottles and eliminate slamming.
Supplied by an award-winning brand, Liebherr's Monolith Wine Cabinet is a must-have for true wine connoisseurs. Available from selected retailers in 2021, visit the Liebherr website to find out more about this wonderfully innovative new product.
---